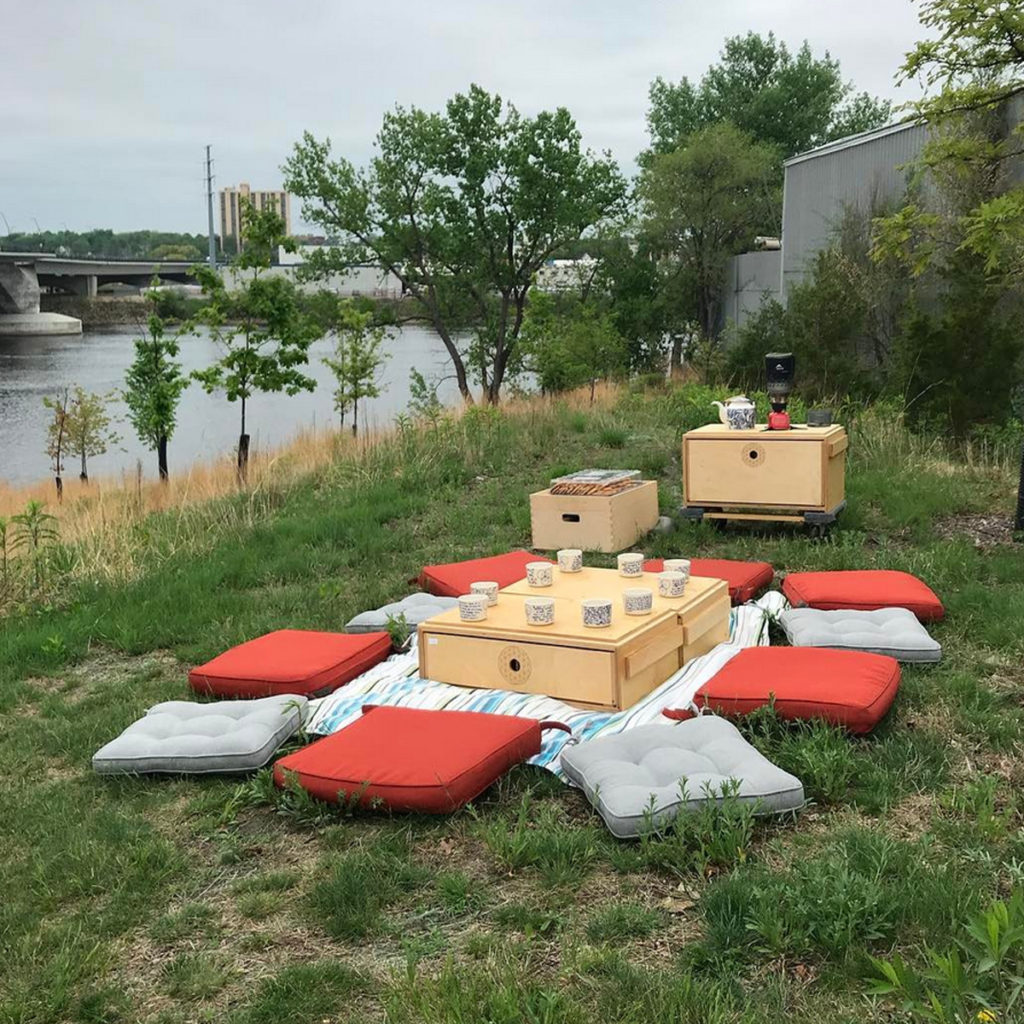 You're invited to tea and conversations with ceramics artist Anna Metcalfe in the Gateway Park in Lanesboro on Saturday, September 15 from 10:30 a.m. to 11:30 a.m. or 3:00 p.m. to 4:00 p.m. Gateway Park is the natural sloping semicircle area across from the Softball Field, on the west bank of the Root River between the County Road 8 Underpass and the Coffee Street Walking Bridge.
Metcalfe will facilitate small group dialog with participants over tea and cookies about space and community so that art can be a vehicle for change. Using strategies from a project Metcalfe has used in other communities called "Upstream," this project seeks to build connections and share stories between both neighbors and strangers within a watershed through tea drinking, a simple and a universally-understood action that will serve as the mechanism by which stories are collected and shared. Rain site is Lulu's Funhouse. This event is free but advance registration is helpful for planning purposes. Click here to REGISTER IN ADVANCE!
Gateway Park was identified by community members at visioning sessions in 2013 and 2014 as a potential future location for stone amphitheater with related amenities. In partnership with the City of Lanesboro and the Lanesboro Park Board, Lanesboro Arts believes utilizing art, design and history to maintain, enhance and connect a unique and natural asset like Gateway Park has the potential to contribute significantly to on-going community efforts to improve quality of life and stimulate economic growth. Thanks to support from the Rochester Area Foundation and the Mardag Foundation, Lanesboro Arts is inviting community members to come together for a series of events in Gateway Park that will include fun and creative ways for to share their ideas, input and vision on potential features and designs for a more formalized gathering and recreation space that supports a healthy community.
Anna Metcalfe lives and works in Minneapolis where she graduated from the University of Minnesota in 2009 with her MFA. Metcalfe currently works for Springboard for the Arts in St. Paul Minnesota. Interested in the junction of public art and craft, she makes work inspired by water, agriculture, food and community. As a teaching artist, Metcalfe loves to promote collaboration and interdisciplinary learning environments between the sciences and art-making. She is a recipient of a Jerome Foundation Emerging Artist's Project Grant for Public Art in 2009, a MN State Arts Board Artist Initiative Grant, a Jerome Foundation Study and Travel Grant in 2013 and most recently a FY 2015 MN State Arts Board Artist Initiative Grant.
Anna Metcalfe's artist statement reads:
"My work is a bridge between ceramics and public art. I am primarily interested in how art can be a vehicle for social change. My work strives to re-frame our relationship to the land and agriculture, and to create meaningful ways to connect with natural resources. Clay, a medium that finds itrs way into every home — as a sink, a dish or a decorative object — is a ubiquitous and tactile material. I use it as a springboard for public engagement. I collaborate with community members who create narratives that I weave into the pieces I make and events I facilitate. I have been working as a public artist for 7 years and as a professional ceramic artist for 15 years."
Supported by: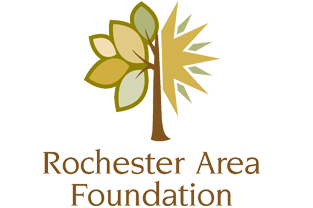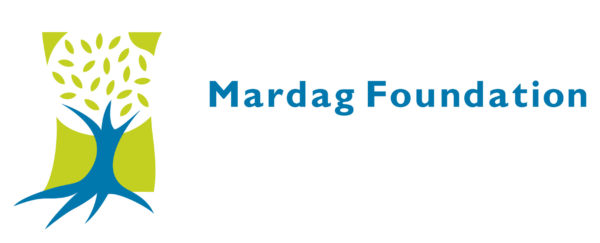 Special thanks to the Lanesboro Park Board and the City of Lanesboro