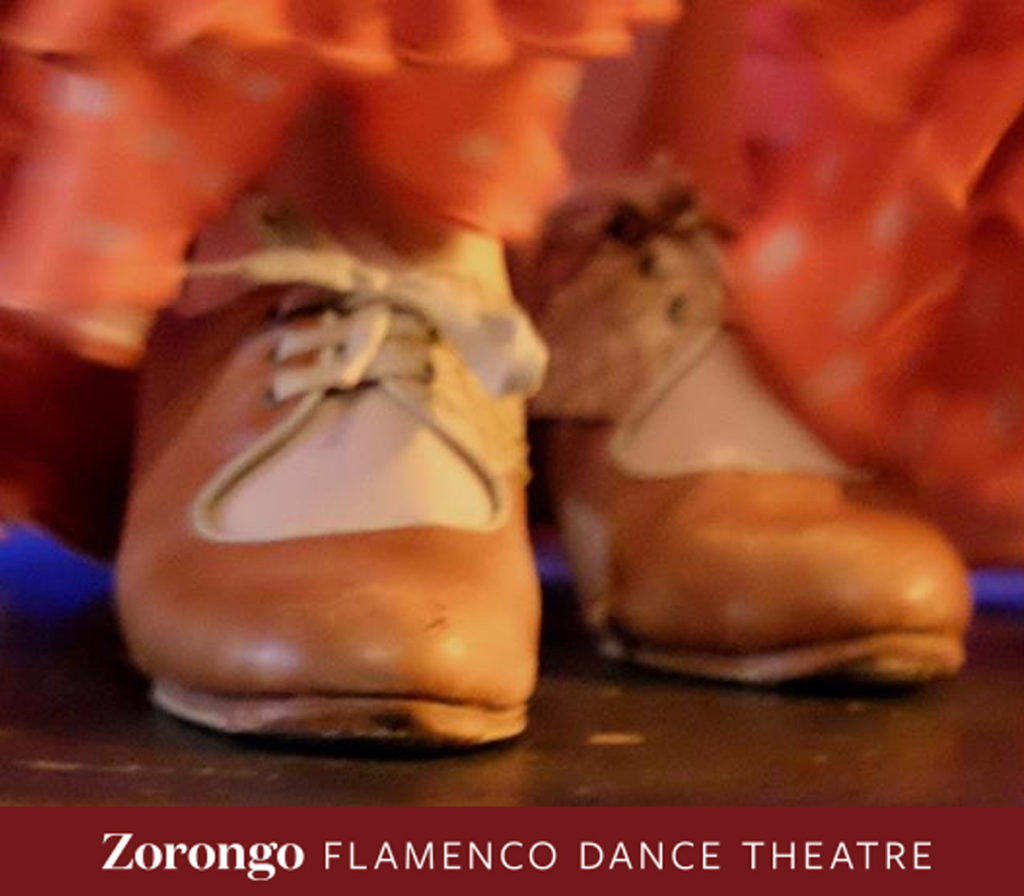 Dancers from Zorongo Flamenco Dance Theatre are leading a "Beginning Flamenco" workshop at Coffee Street Fitness & Dance Studio on Saturday, April 27 at 4 p.m. Registration is $5 per person and the workshop is available to persons age 5 and up. Participants will have fun learning flamenco movements and rhythms while experiencing the Spanish culture! No dance experience necessary. Space is limited.
This is workshop is happening in conjunction with an evening performance by Zorongo Flamenco Dance Theatre at 7:30 p.m. in the St Mane Theatre. Click here to learn more and purchase tickets to the evening performance.
Artistic Director & Choreographer Susana di Palma founded Zorongo Flamenco Dance Theatre in 1982 and it is one of the few dance companies that present both traditional flamenco programs as well as original productions. The essence of Zorongo Flamenco's work combines the passionate soul of Spain with the lively innovative spirit of America and relates to contemporary audiences in a way that few companies do.
Please note:
The studio at Coffee Street Fitness and Dance will open at 3:30 p.m. the day of the workshop. Registration will also begin in-person at that time.
New in 2019: Each registration purchased with a bank card will be charged an additional processing fee of $0.99. Students can avoid this processing fee by paying via cash or check in the Lanesboro Arts Gallery, or before the workshop at Coffee Street Fitness and Dance.
If you are unable to register online or need additional assistance, you may try calling 507-467-2446 to register over the phone during business hours. Registrations are also sold in-person during business hours at Lanesboro Arts Gallery.
We will have a list of the names of those registered at Coffee Street Fitness and Dance beginning at 3:30 p.m. If the registered name and their guests arrive together, no physical receipt or proof of purchase is needed in order to be admitted to the event–we will have a list!
Alternatively, students can also present a printed copy of the ticket PDF the ticket buyer was e-mailed or simply pull it up and present it on a smart device.
Lanesboro Arts is committed to accessibility for all people. Learn more about our access services.