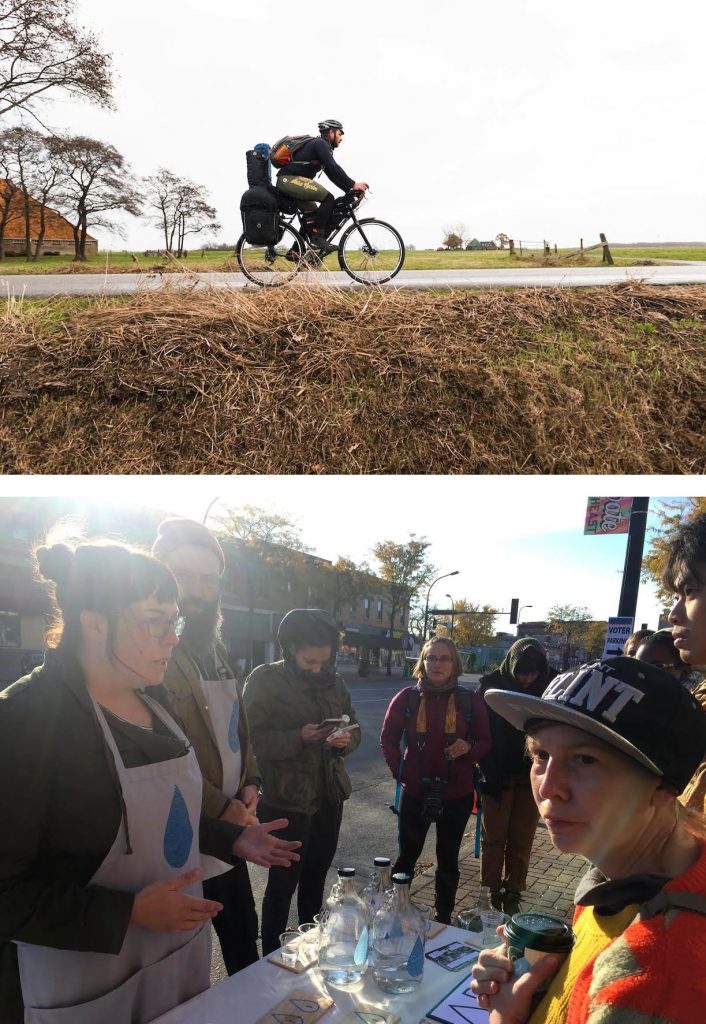 What do we value? How do those values define our local cultures and shape the forms of our creative expression? How might we cultivate value systems that stem from being in closer relationship to the land, water, and places where we are?
As artists, many of us have an inherent understanding for the natural world and its wild processes. How can we learn new creative practices that will help the material reality of our art align with the the wildness from which it stems, rather than perpetuate the systemic problems of the society upon which it reflects?
Join bicycling songwriter, poet, and printer Ben Weaver, and public artist Shanai Matteson for this free-flowing conversation and workshop on art, ecology, relationships, and the challenges of creating art that aligns with our values. This workshop will include group discussion, reflective writing, and hands-on art-making. Participants are encouraged to stick around following the workshop for Open Mic night at High Court Pub hosted by Ben Marolf.
Please RSVP to shanai@worksprogress.org if you plan to join us!
Ben Weaver is a songwriter and poet who travels by bicycle using relationships of all kinds to help awaken greater reciprocity between people and the land. Recent human-powered expeditions have taken him down the Mississippi River, around Lake Superior, across the Kenai Watershed in Alaska and throughout the Netherlands. Given the choice he will side with the animals, lakes, rivers and the trees.
Shanai Matteson is a writer, artist, and arts organizer with Water Bar & Public Studio, a bar that serves free local tap water, and also functions as an art space and incubator of collaborative projects on water, place, and environment.
To read more on these themes from the artists, checkout Where Paths Cross from Ben Weaver or this essay from Shanai Matteson.