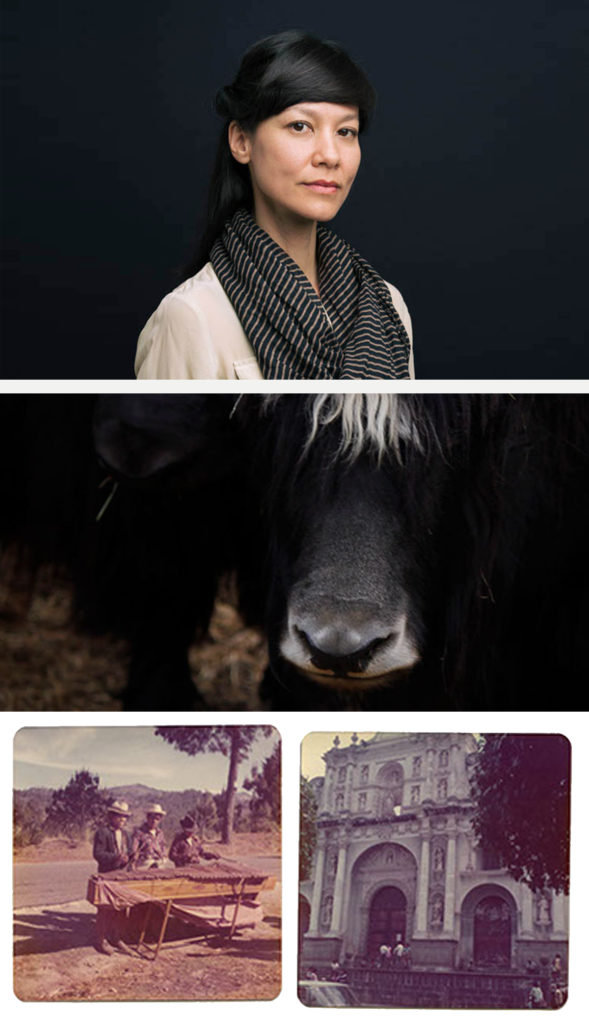 Saint Paul filmmaker and Lanesboro Arts resident artist Rini Yun Keagy believes that the act of addressing tough questions in mutual dialogue promotes change in communities. Join Rini, special guests and fellow community members for a screening of sequences from her work-in-progress film "North/Central" and a moderated discussion on at the St. Mane Theatre on Friday, April 6 at 6:00 p.m. The screening and discussion are the capstone event of a four week artist residency in which Rini invited the Lanesboro community to shape and inform her work through intentional outreach and personal interviews, especially with people engaged in dairy farming, cattle ranching and auctioneering.
"North/Central" explores the experiences of Rini's father as a Guatemalan-American farmer and cow herder who raises and sells cattle in rural Costilla County in southern Colorado, while raising the question of what it means to be an ethnic or cultural minority in agrarian and small-town America. With numerous parallels between Lanesboro/Fillmore and San Luis/Costilla, such as the size of their respective towns and the existence of family-owned cattle farms and auctions, Rini — who spent much of her childhood on farms and in rural areas — hopes her constructed film sequences and community engagement efforts help create space for a positive dialog on the more difficult and personal issues raised by her project, such as: 1) the lack of racial diversity of many small towns and how these communities negotiate difference, 2) what it means to be an ethnic/cultural minority in an "all-American" town, 3) the hidden traumas that many Latino migrant workers carry with them from their countries of origin, 4) the connections between farmers of different traditions, and 5) the meaning of "home."
For more on Rini and her residency with Lanesboro Arts, please visit: https://lanesboroarts.org/rini-yun-keagy/
Based in Saint Paul, Rini's moving image practice in video and 16mm film is multimodal and research-based, and investigates race and labor, disease, and sites of historical and psychosocial trauma. Her films are crossovers between cinema and art, fiction and documentary, narrative and non-narrative, abstraction and representation. She is a current McKnight Media Artist Fellow and Olson Innovation Artist-in-Residence with the University of Minnesota Libraries' Archives and Special Collections. Keagy has taught filmmaking at University of California Santa Cruz, University of the Arts, and Carleton College.