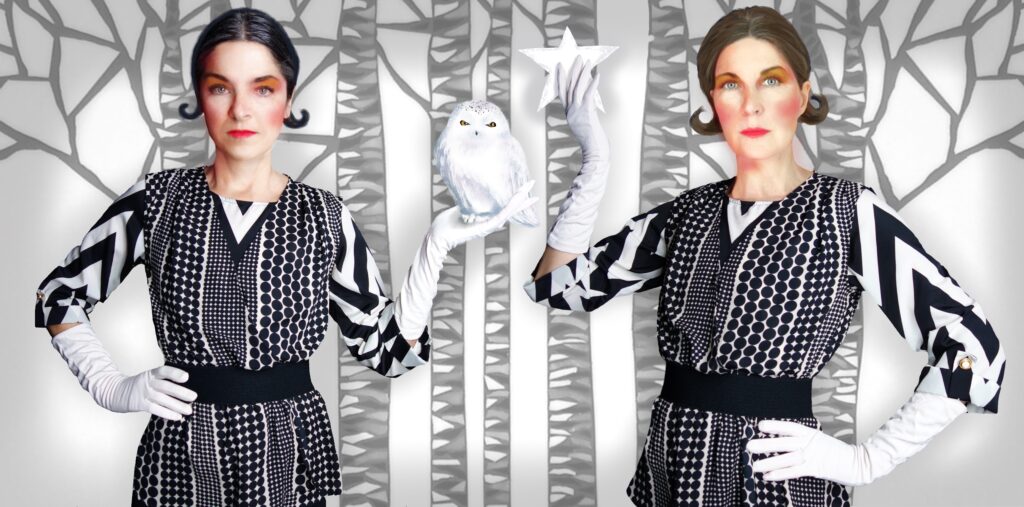 This fall, creative artists Barbara Benson (Bebe) Keith and A.R.T's Artistic Director Catherine (Catie) Glynn are teaming up to present A.R.T (Audacious Raw Theater's) Going Soul-O: UNleashed & UNbound Part 2! Lanesboro Arts, in collaboration with Audacious Raw Theatre, presents this dynamic duo at the St Mane Theatre on Saturday, October 1st at 7 pm and Sunday, October 2nd at 2pm. Get your tickets for $20 ($15 for LA Members) now!
What exactly is 'devised' theater? It means the ARTists build original theatrical performances from the ground up – in a word, they co-create new work. Through a series of conversations, writing exercises, drawing, movement exploration, and improvisatory theatre  techniques, they tease out innovative untold stories and performances they want to share with live audiences.
Bebe Keith is a highly celebrated visual artist based in St. Paul. She paints, creates mixed media collages, does pastels and digital art, produces short films and children's books, and designs public art such as terrazzo floors and glass sculptures. She is a true Renaissnace woman who loves to sing, dance, direct, act, and play the accordion.
Catie Glynn also explores several artistic mediums – she is a professional actor, director, playwright, teacher, and published author. Her love of dance and movement is apparent in all her work. Founding A.R.T in in 2016 and partnering with Lanesboro Arts is one of the most fulfilling aspects of her life. One of her greatest passions is partnering with talented creators like Bebe.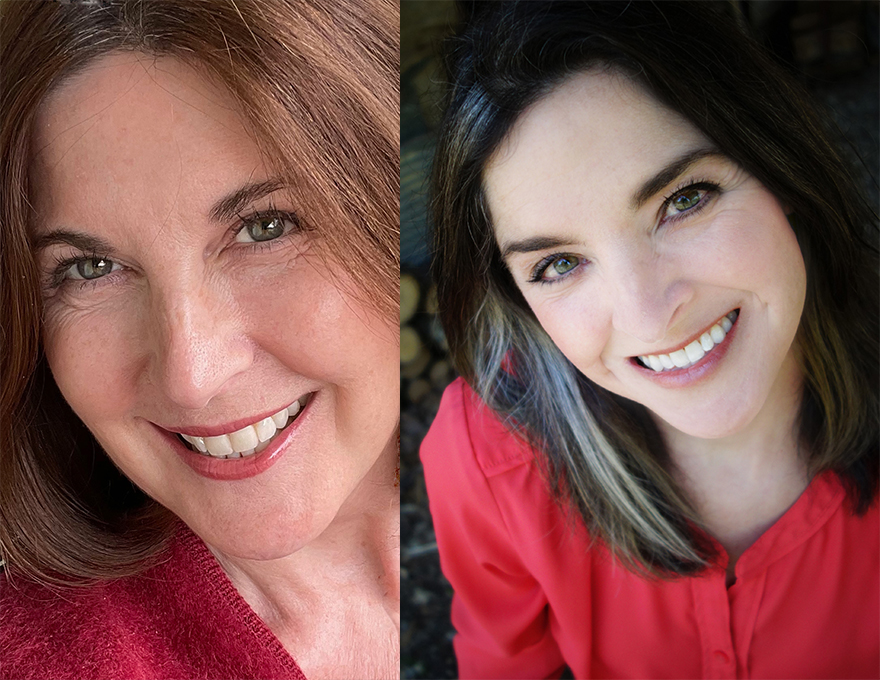 The pair have been friends and collaborators for over a decade. In their first artistic adventure, they published a book called Small Things – a celebration of all the beautiful tiny things in life. It features original paper mosaic illustrations by Bebe and haiku poetry by Catie.
Catie then directed Bebe in a leading role in Lanesboro Community Theatre's "Circle Mirror Transformation," and Bebe encouraged and shepherded Catie through the making of her first short film, "Narcissus," for Silent Movies in the Park. Most recently, they collaborated during the pandemic and put together a film featuring Bebe's singing of Joni Mitschell's "The River," underscored by Dan Chouinard's piano and Catie's dance for Lanesboro Arts' 2020 Virtual Holiday Show.
Together these two women inspire one another to new heights and plunge into things they have never tried. They figured devising "Going Soul-O: UNleashed and UNbound" was the perfect addition to their repertoire.
So get ready; Bebe and Catie are prepared to paint the town read and allow themselves to be UNleashed and UNbound. You'll get to see seven (or more!) bold, fresh, provocative duet and soul-o performances created in under seven days. It's raw, it's real, and it's two performances only. You won't want to miss it!
This activity is made possible by the voters of Minnesota through grants from MSAB thanks to a legislative appropriation from the arts & cultural heritage fund.