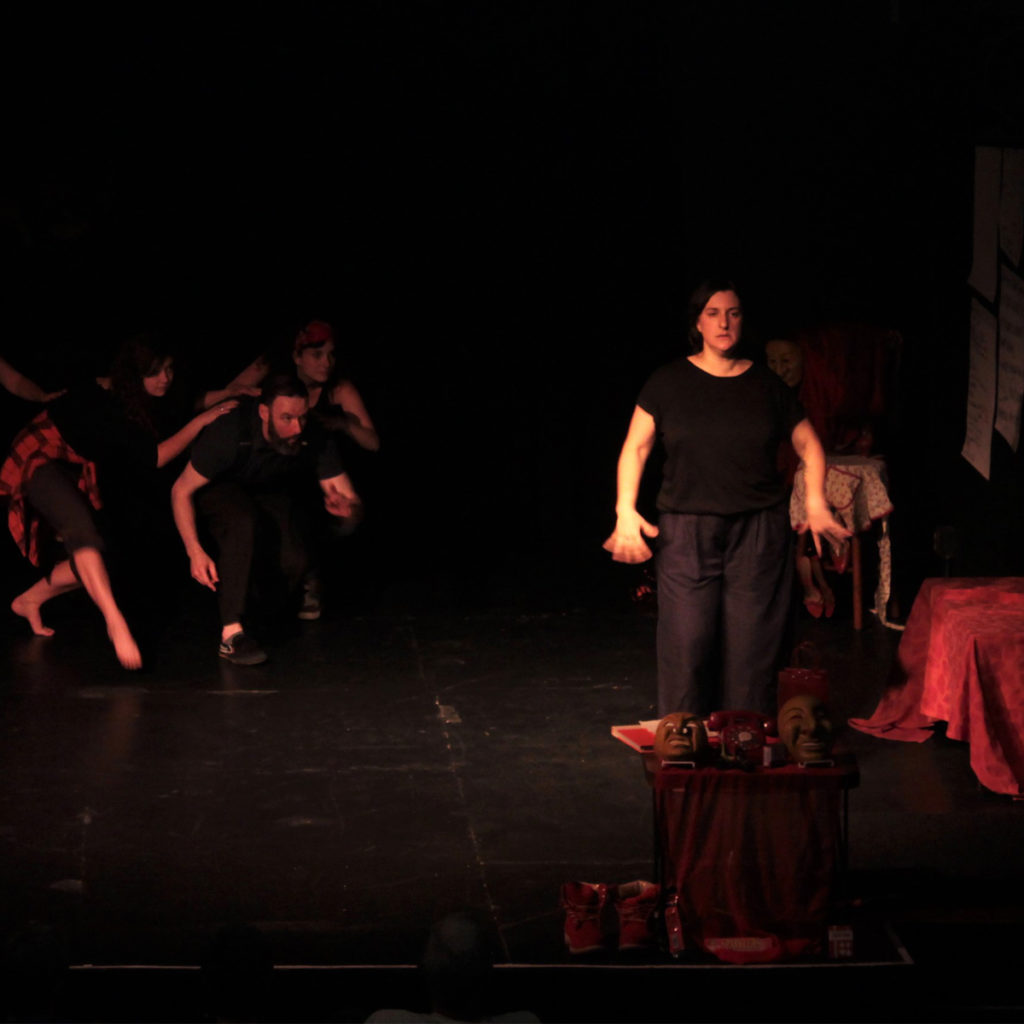 TWO PERFORMANCES! Saturday, June 1 at 7:30 p.m. and Sunday, June 2 at 7:30 p.m.
Professional performers and musicians from across the country will come together for 7 days to create 7 devised works for two stagings of innovative, inspiring and thought-provoking performances at the historic St. Mane Theatre in Lanesboro, MN on Saturday, June 1 and Sunday, June 2 at 7:30 p.m.
Inspired by the collaborative and experimental work done by theater companies such as the Rude Mechs, the Neo-Futurists, and the Saratoga International Theater Institute, Audacious Raw Theater (A.R.T.) has been conceived as a multi-year initiative to foster the creation and development of new works.
Prepare to be surprised and delighted by 7, or more, newly devised works of Audacious Raw Theater, while also gaining insight into the creative process and embracing the spontaneous. Together the group will be revising and recreating throughout their time in Lanesboro. Audiences are encouraged to come for both stagings as each performance will be unique! Year three of Audacious Raw Theater is happening in conjunction with the annual Rhubarb Festival in Sylvan Park from 10 a.m. to 3 p.m. on Saturday, June 1.
Catherine Glynn has been living in Lanesboro since 2011. She shared the stage in 6 Commonweal productions—some of her favorite roles include Tracy Lord in Philadelphia Story and Elvira in Blithe Spirit. She has also performed the solo shows The Belle Of Amherst and Miss Myrna Davenport's Poetry in Motion with Lanesboro Arts. She has MFAs from UT Austin and University of Delaware. She currently divides her time between creating on stage and executive coaching with the Ariel Group and Voce Veritas. She shares her home with her talented husband Jeremy van Meter, and their circus of cats.
This performance is presented by Lanesboro Arts and sponsored by the Wisconsin Public Radio, Commonweal Theatre, Inspire(d) Magazine, High Court Pub and Granny's Liquors.
Please note:
The St. Mane Theatre box office will open at 6:30 p.m. the day of the performance. Tickets will also be sold in-person beginning at that time.
New in 2019: Each ticket purchased with a bank card will be charged an additional processing fee of $0.99. Patrons can avoid this processing fee by paying via cash or check in the Lanesboro Arts Gallery, or before the show in the St. Mane Theatre lobby.
If you are unable to purchase tickets online or need additional assistance, you may try calling 507-467-2446 to purchase a ticket over the phone during business hours. Tickets are also sold in-person during business hours at Lanesboro Arts Gallery.
We will have a list of the names of tickets buyers at the box office beginning at 6:30 p.m. If the buyer and their guests arrive together, no physical receipt or proof of purchase is needed in order to be admitted to the event–we will have a list!
Alternatively, attendees can present a printed copy of the ticket PDF the ticket buyer was e-mailed or simply pull it up and present it on a smart device.
Lanesboro Arts is committed to accessibility for all people. Learn more about our access services.