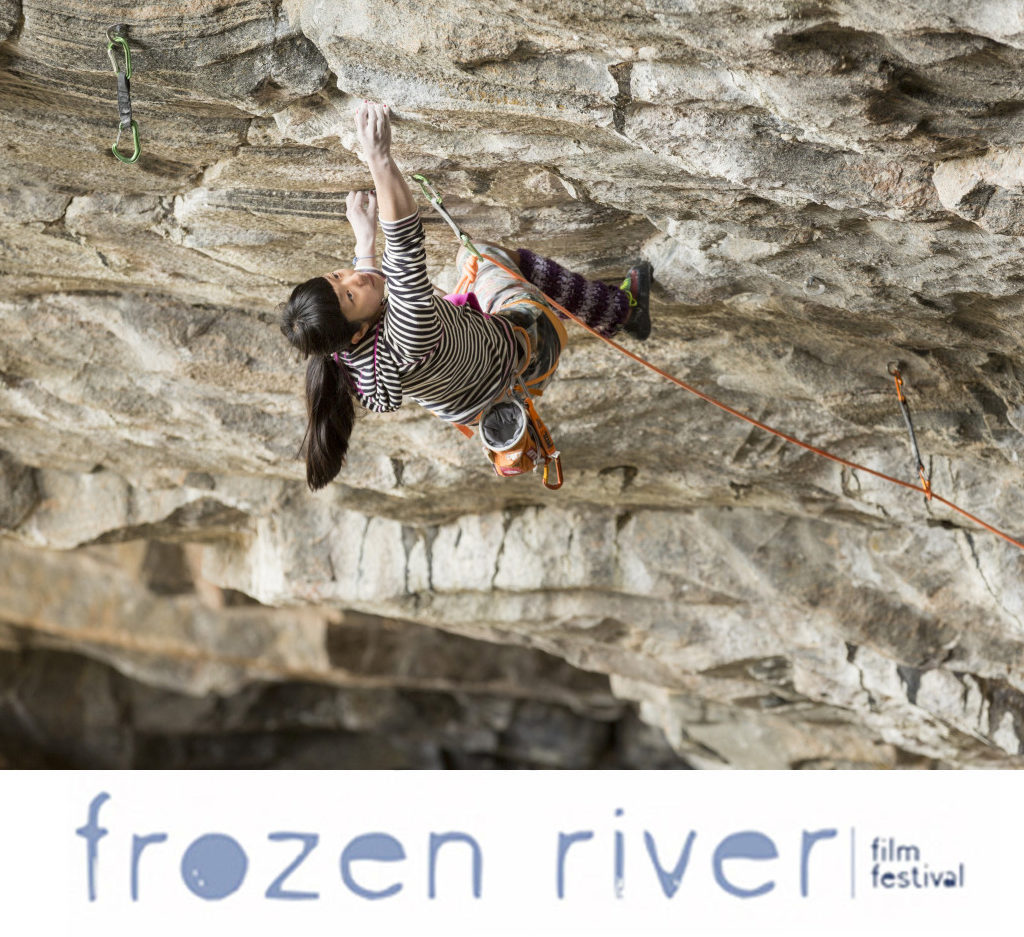 Frozen River Film Festival proudly presents The Adventure Set: seven fast-paced, short-length films that will grab your attention and perch you on the edge of your seat! Highlighting extreme sports or other fresh and unfamiliar activities, while also demonstrating a certain level of difficulty and/or danger, these films are sure to motivate and physically activate viewers. The total run time of this film set is 97 minutes.
2018 Adventure Film Set Selections:
Dedicate – Diving Free (8 Minutes)
Directed by: Shams
Jacques de Vos is an underwater photographer who spends most his time freediving with orcas. Helped by his crew, this South African became an expert in finding these incredible creatures in the ocean and spending a few seconds swimming with them underwater. We followed the man who freedives with orcas on one of his most beautiful expeditions, completed last winter in north of Norway.
Surf Anywhere (9 Minutes)
Directed by: Desiree Bilon and Glenn Dixon
You can surf anywhere – even 1500m above sea level and 1000km away from the nearest ocean. This is the story of a group of river surfing pioneers who are building not only a world-class wave on the Kananaskis River (forty-five minutes outside of landlocked Calgary, Alberta, Canada) but also a river surfing community.
Keiki Fire and Light (10 Minutes)
Directed by: Dana Conroy
Recorded in New London and Spicer, Minn. in 2016, this film follows a group of home-schooled siblings who travel the country sharing their love for fire dancing and Polynesian performance arts.
Inflatable People (14 Minutes)
Directed by: Jacob Kastrup Haagensen
At home people pointing fingers at Cajs packraft, Henrik forgot everything about fishing after buying one, Jeremie always wanted to paddle big waterfalls and Bens boss sent him and family to Sweden. Meet the inflatable people and step into the emerging international packrafting scene in Sweden.
From the South Up (21 Minutes)
Directed by: Brendon Tyree
Solitary cyclist from Brendon Tyree documents the dramatically changing landscape as he rides the length of South America. A limited timescale forces plenty of off road short cuts and wild camping locations during this 6000 mile trip from Patagonia to the Caribbean.
Young Guns (28 Minutes)
Directed by: Josh Lowell, Peter Mortimer, Nick Rosen
Teenagers Ashima Shiraishi and Kai Lightner met in 2014 at the Ring of Fire climbing competition. They were each the youngest of their genders — going head to head with adults. And they both won. That set the standard for everything that's since unfolded as Shiraishi and Lightner have repeatedly crushed expectations and the competition. "They represent the future of climbing, and the question is, where are they going to take it?" says Meagan Martin, a fellow pro climber. Young Guns hints at the answer as it follows the two climbers around the world, from a V15 boulder in Japan to Thor's Hammer in Norway. To watch Shiraishi and Lightner climb is to watch art ascend.
Brujas (8 Minutes)
Directed by: Miles Joris-Peyrafitte
You may have heard of BRUJAS before — the group of young activists in New York holding their own in the male-dominated skateparks spread through the city. But pinning BRUJAS as just a rare, female skate gang would be cursory at best. BRUJAS defines itself as "an urban, free-form, creative and autonomous organization that seeks to build radical political coalition through youth culture. The group expresses community through skateboarding, art and political organizing."
Please note:
The St. Mane Theatre box office will open at 6:30 p.m. the evening of the screening. Remaining tickets will be sold in-person beginning at that time.
If you are unable to buy tickets online or need additional assistance, you may try calling 507-467-2446 to purchase tickets over the phone during business hours.
We will have a list of the names of ticket buyers at the box office beginning at 6:30 p.m. If the ticket buyer and their guests arrive together, no physical receipt or proof of purchase is needed in order to be admitted to the event–we will have a list!
Alternatively, attendees can also present a printed copy of the Eventbrite ticket PDF the ticket buyer was sent or simply pull it up and present it on a smart device.