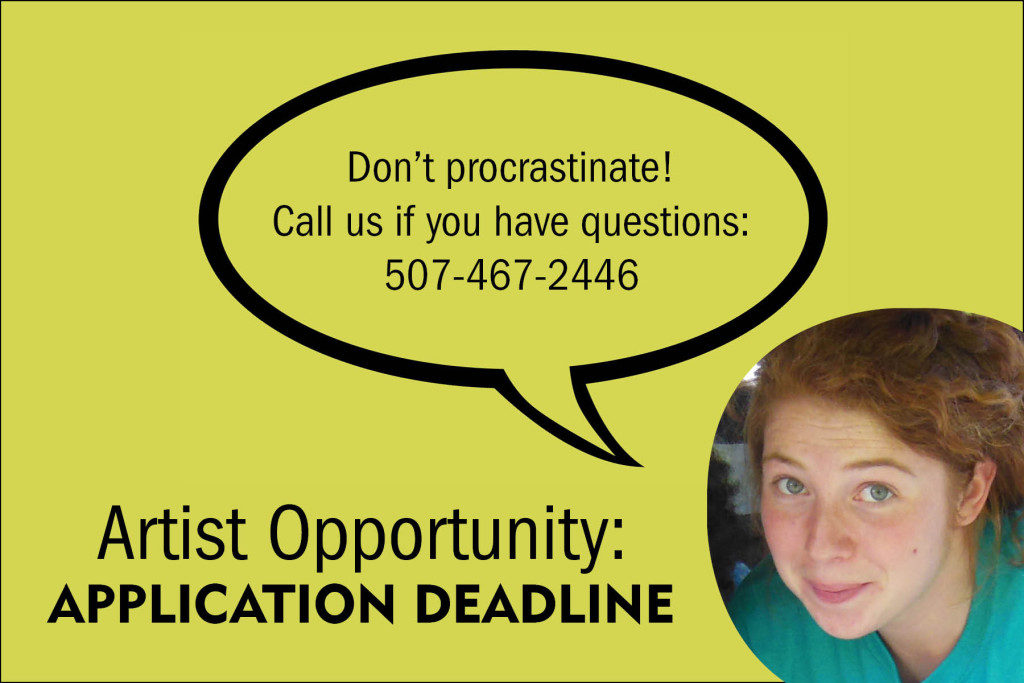 Lanesboro Arts offers a competitive, paid internship program for emerging arts professionals.
Each summer, Lanesboro Arts offers a paid 11-week Administrative Internship.
Summer Administrative Internship
APPLICATIONS DUE: APRIL 7, 2019
This internship will gain experience working in an innovative arts non-profit creating awareness and opportunities for people to make art a part of individual's everyday life. This position will work directly with the Lanesboro Arts Program Director & Advancement Director on a broad range of communications & events activities in an active non-profit setting. The Intern will gain hands-on experiences creating effective and impactful social media & website content, news releases, storytelling videos, and physical marketing materials. The Intern will also assist in grant research / proposal writing, membership data-entry, create and maintain organizational systems, and general administrative work. Strong writing skills, or a desire to develop them, are a must. This position will assist in developing place-based programs (such as Art in the Park, the Artist Residency Program, or the summer arts education program Surprise Sculpture).
For this position, focus of study could be Mass Communication, Marketing, Public Relations, Art, English, Business, Education, Theatre Production, etc.; however, any applicant with an interest in non-profit administration may apply. Skills and experience that would be beneficial for this position include: WordPress, Photoshop / graphic design, creative writing & copy writing, social media platforms, technical audio & video equipment, event organizing / production, and video editing. Customer service or teaching experience would be especially useful. Desired attributes include: self-motivation, creative problem-solving disposition, ability to improvise, ability to multi-task, ability to accomplish technical and detailed tasks, interest in using art to address community challenges, passionate about the role of art in culture in building resilient rural communities, desire to learn & develop new skills, and open to meeting new people & collaborating across sectors.
Schedule/Compensation/Housing
11 weeks. Includes 4 vacation days within this time.
Start date negotiable, but ideally the intern would begin on May 13th or June 3rd, 2019.
Full time (40 hrs/week): hours will be mostly days, but interns will be expected to work some

weekend

and evening events as per flexible pre-arranged schedule.
$1,500 total stipend for the summer.
Lanesboro Arts will provide housing in Lanesboro, MN during the 11-week internship.
To apply, send cover letter and resume (include GPA and contact information for 2 references) by April 7, 2019 to:
Kara Maloney, Advancement Director
Lanesboro Arts
PO Box 152
Lanesboro, MN 55949
OR send to:  kara@lanesboroarts.org
For more information contact Kara Maloney at 507-467-2446 or kara@lanesboroarts.org
Lanesboro Arts is a nonprofit organization with 35+ years of working to fulfill its mission of serving as a regional catalyst for artistic excellence and educational development in providing diverse art experiences for people of all ages.  In addition to the gallery, Lanesboro Arts programming includes performing arts at the St. Mane Theatre, educational events, public art initiatives, and programs off-site in the community and local schools.  Lanesboro, Minnesota was named one of 'America's Top Small Town Art Places in 2013' by ArtPlace America.