Applications for this pilot program were due by 11:59 pm on Sunday, November 13th, 2022. This program will launch publicly in summer/fall 2023.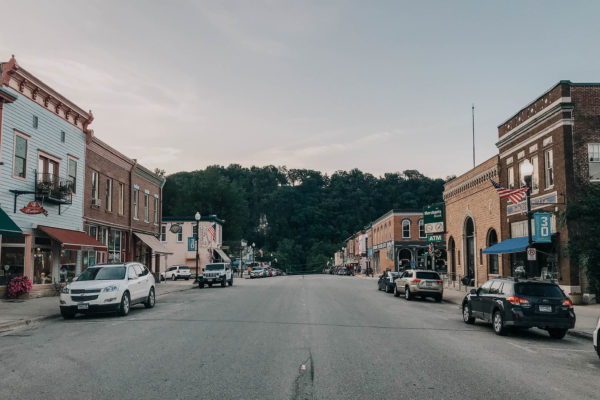 LANESBORO ARTS BIPOC ARTIST RESIDENCY
Lanesboro Arts invites Black, Indigenous, Persons of Color (BIPOC) artists in Minnesota to apply for the Lanesboro Arts BIPOC Artist Residency Program. This personally tailored residency program offers the opportunity for support and open access to Lanesboro Arts and Lanesboro Area, facilities, personnel, and natural environment.
Applications for this pilot program were due for the initial submission review date by 11:59 pm on Sunday, November 13th, 2022.  After that, the lottery process began, and applicants were notified by if they were chosen through the lottery system. If there were still available residencies left after the initial deadline, applications would be accepted on a rolling basis, ending once residencies fill up or by February 1st, 2023. Updated: all pilot residency openings have been filled as of December 1, 2022. Residencies for the pilot program will happen between November 2022 – February 2023. There were six resident artists chosen for this pilot program. Additional information can be found in the FAQ document linked here. 
If you are interested in adding your name and email to a contact list for information about the public launch of this BIPOC Artist Residency Program in summer/fall 2023, please fill out this short form with your name and email.
This new program offers residency support for Minnesota BIPOC practicing artists and their families at all stages in their careers, working in all mediums. The artist is welcome to use studio space for art if desired, but it is not required. As such, there is no output or product required for this residency. The length of residency is optional between one and two weeks long, as it fits within Lanesboro Arts events calendar. The residency offers a weekly stipend of $1,250 to cover food and other costs while in residence. There is an additional budget of $500 per residency (note: this $500 art supplies budget is total amount per artist, regardless of length of residency) for art supplies, if an artistic project is pursued during the residency. The artist residency may also be completed as a cohort, for which applicants may apply together, and each artist will receive their own stipend and artist supplies budget.
PILOT YEAR 2022-23 ARTISTS IN RESIDENCE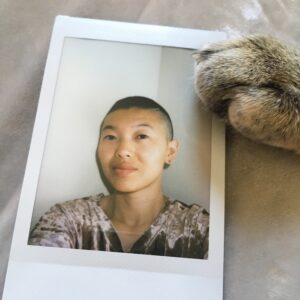 Xiaolu Wang is a documentary filmmaker, curator, and translator born in the Hui Muslim Autonomous Region of China, whose practice is based in the mapping of interiority, with the use of video, poetry, memory, translations, and a decolonial lens. They contributed translations to journals including 單讀. Besides being a practicing cinephilia, they occasionally host podcasts, and frequently read Tao Te Ching. Their work has been generously supported by Metropolitan Regional Arts Council of Minnesota, Center for Documentary Studies at Duke University, Jerome Foundation, International Documentary Association (IDA), APIA MN Film Collective, UnionDocs, and The On Being Project. They live on occupied Dakota homeland (present day Minneapolis) with two cats, Marvin and Moto, who sleep on separate couches.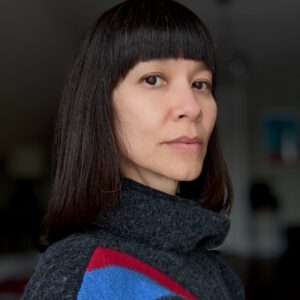 R Yun Matea* is a moving image artist based in Minneapolis, on Dakota and Anishinaabe land. She was raised in California and Guatemala. Her practice in video and 16mm film is multimodal and research-based, and investigates race and labor, disease, and sites of historical and psychosocial trauma. R Yun is a recipient of the McKnight Media Artist Fellowship; Jerome Foundation Film, Video and Digital Production Grant; and University of Minnesota Libraries' Archives and Special Collections Olson Innovation Artist in Residence Award. She earned her MFA in Film & Media Arts from Temple University and her BA in Geography from UC Berkeley. She has taught moving image studies and production at University of the Arts in Philadelphia, University of California at Santa Cruz, Minneapolis College of Art & Design and Carleton College.
Screenings and exhibitions of her work include: Center for Contemporary Arts, Glasgow; REDCAT Gallery, Los Angeles; Ghebaly Gallery, Los Angeles; Galerija Nova, Zagreb; Souvenirs from Earth International TV Project, Cologne; Raum für Projektion, Bergen, Olso & Buenos Aires; Katherine E. Nash Gallery, Minneapolis; PAPA Projects, St. Paul; Flaten Art Museum, Minnesota; Light Industry, Brooklyn; Mind TV/Media Independence, Philadelphia; Stella Elkins Tyler Gallery, Philadelphia; Philadelphia Film Festival, Philadelphia Museum of Art, Philadelphia; Wits School of the Arts, Johannesburg; Festival Images Contre Nature, Marseille; Berlinale Talent Campus Editing Studio, Berlin.
[*formerly Keagy]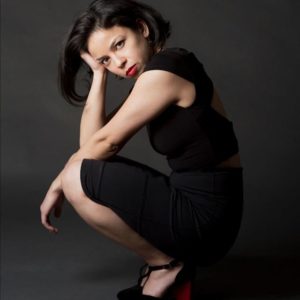 Mary Prescott is a Thai-American interdisciplinary artist, composer and pianist based in Minneapolis and New York City who explores the foundations and facets of identity and social conditions through experiential performance. She aims to foster understanding and create pathways for change by voicing emotional and human truths through artistic investigation and dissemination.
Prescott's output includes several large-scale interdisciplinary works, improvised music, an immersive multimedia chamber opera, a 365-day sound journal, film music, as well as solo and chamber concert works.
As Co-Founder and inaugural Artistic Director of the Lyra Music Festival at Smith College, Prescott was named a New York Foundation for the Arts Emerging Leader. She has served on faculty at the Goppisberger Music Festival in Switzerland, the Louisiana Chamber Music Institute, and is a Teaching Artist with American Composers Orchestra.
Prescott holds degrees from the University of Minnesota – Twin Cities, and Manhattan School of Music.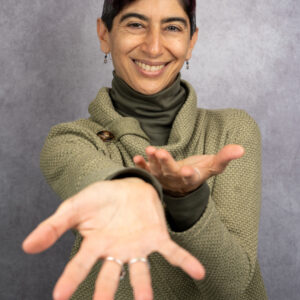 Sharon Mansur (she/her) is a dance/interdisciplinary artist, educator, curator, bodyworker and community mover and shaker, based in Winona, MN, Dakota land. Sharon is also the director of The Cedar Tree Project, and curator of SHIFT~ experimental performance salons. Ongoing investigations include her Lebanese heritage, in between spaces, and deep relationships between self and environment.  She revels in creative play, questions, invitations, and discovery. And she loves facilitating: collaborations, performances, improvisations, site work, visual installations, films, art jams, community meals, and more. Sharon's recent collaborative site dance project 1001 Arab Futures, with Yara Boustany (Lebanon), Mette Loulou von Kohl (NYC) and Andrea Shaker (MN), was shared at Minnesota Conservatory for the Arts (MN), Cowles Center for Dance & the Performing Arts (MN), Arab American National Museum's Arab Film Festival (MI), and Tiro Arts Contemporary Dance Festival, Lebanon, among other locales.  Her newest project tracings, will embody the creative act of walking.
www.mansurdance.com
www.cedartreeproject.com
Photo credit: Brian Segal.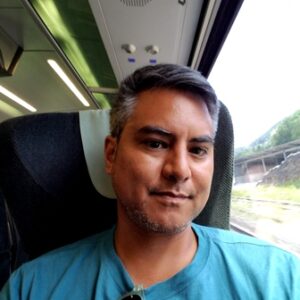 Michael Hoyt (Kanaka Maoli) born in Northfield, Minnesota, in 1970. He received his BFA from the Minneapolis College of Art and Design in 1994 and currently living on Dakota homeland, Bde Ota Othunwe, Mni Sota Makoce, Minneapolis, Minnesota. , where he is an independent artist and an arts administrator. For over twenty years Hoyt has been producing, managing, and directing arts-based community development projects and youth development programs, while making art in and with his South Minneapolis community. Hoyt's work has been exhibited locally, nationally, and abroad. He has received awards from the Minnesota State Arts Board, a Northern Lights.mn Art(ists) on the Verge Fellowship, a Jerome Visual Artist Fellowship, and a McKnight Visual Artist Fellowship. He is a Robert Wood Johnson Foundation Culture of Health Leader.
APPLICATION AND SELECTION PROCESS
The selection process for this residency program is a lottery system, followed by a follow-up conversation to confirm the details of the residency format based on the artist's choices. In this meeting, Lanesboro Arts staff will discuss the various options for the artist's tailored residency experience, as well as any details the artist would like to be included in a residency letter of agreement between Lanesboro Arts and the artist For more information about the lottery system, please visit the "Application Process" section in our FAQ document here.
Please consult the FAQ document for more important contextual information about Lanesboro as a community, Lanesboro Arts as an organization, and more details and options for this residency. Contact Melissa Wray [ melissa@lanesboroarts.org] or (507) 467-2446 with any additional questions or concerns.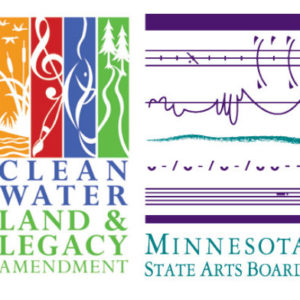 This program is made possible by the voters of Minnesota through a Minnesota State Arts Board Creative Support grant, thanks to a legislative appropriation from the arts and cultural heritage fund.