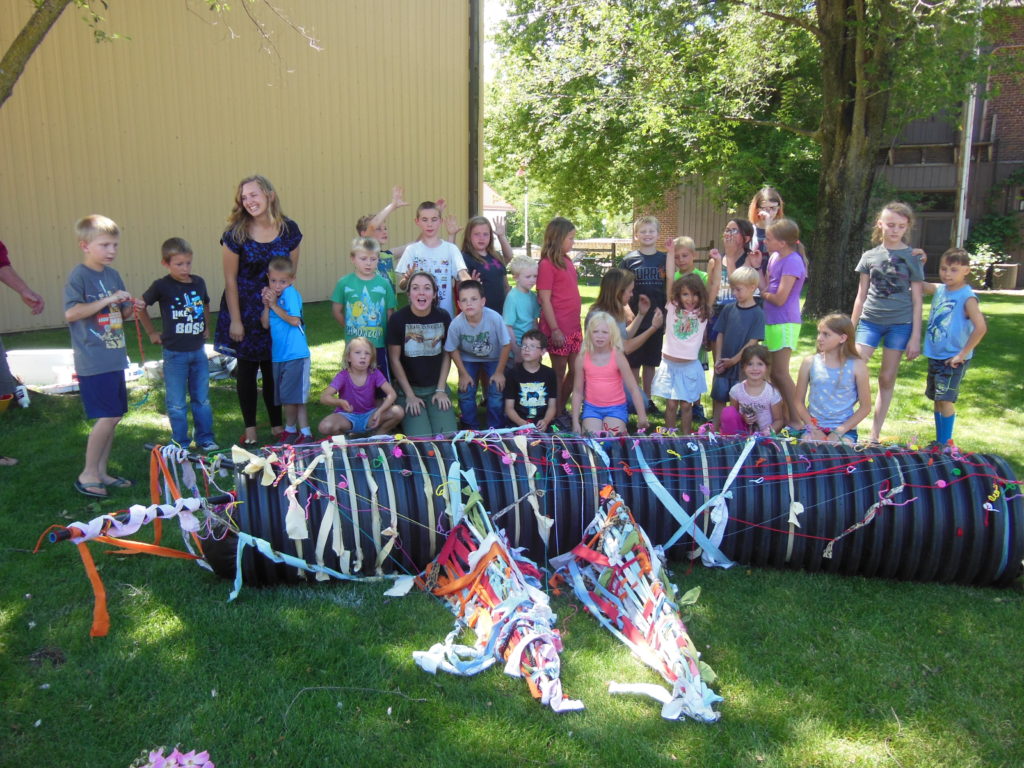 Returning for its 5th summer, the Surprise Sculpture program of Lanesboro Arts will offer an opportunity for kids and adults to participate in weekly collaborative arts creation. Surprise Sculpture will be held weekly on Tuesdays from 12-2 p.m. at the St. Mane Theatre, from June 6 to July 18, 2016 (except July 4th).
The program is free and no registration is necessary; people can drop in and attend one or more sessions whenever their schedule permits. Bring a sack lunch! Each class will begin with brainstorming and a description of the steps needed to complete the project, during which time students can eat together (lemonade provided). Each week, with the guidance of Lanesboro Arts staff and volunteers, students will work together to create different large sculpture projects using recycled and upcycled materials. At the end of each session, students will help to place the sculptures at various locations in Lanesboro, left there to "surprise" public audiences.
The Surprise Sculpture experience is a blast for kids, allowing them to show their artistic sides and teaching them to give back to the community. "I like it," said Ellie Anderson who participated in 2015-16  Surprise Sculpture sessions. "I never had anything like this at my old school." Likewise, Bailey Erwin another 2015-16 Surprise Sculpture participant said of the experience, "I like it because I get to make stuff and find things out. [The train sculpture was] my favorite one because I can paint."
For more information, visit lanesboroarts.org/education/surprise-sculpture/ and please feel free to contact Kara Maloney – 507-467-2446 or Kara@lanesboroarts.org with any questions.