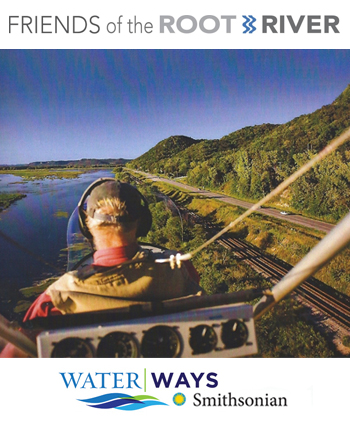 What strange forces saved one isolated section along the Upper Mississippi River from the repeated crushing and scouring effects of glaciers during the last two million years? And what pre-Ice Age throwbacks survived here in this unique geologic refuge that holds more Native American effigy mounds, petroglyph caves, strange geological features, and rare species than anywhere in the Midwest? These questions and more are answered in this captivating new documentary. A team of scientists embarks on a journey of exploration to expose both the science and threats behind three unique features of the zone – rare plants and animals, odd geological phenomenon, and striking remnants of a Native American pilgrimage like no other. For more, visit friendsoftherootriver.org
Bring the kids! This week's free youth activity in the upper level studio space of the St. Mane Theatre is: Attend the film showing, then Art in Nature.
Science Sundays is a speaker series that welcomes you to expand your mind on water related topics.  Every Sunday at 2pm in the St. Mane Theatre auditorium, an expert will share their knowledge and stories with you through film and presentations.  These events are family friendly thanks to a children's companion activity that occurs at the same time in the upstairs studio room of the St. Mane.  The children's activities relate to theme in a fun, educational way.  This series is free of charge, but donations will be accepted in the lobby and will go towards supporting Friends of the Root River and Lanesboro Arts.