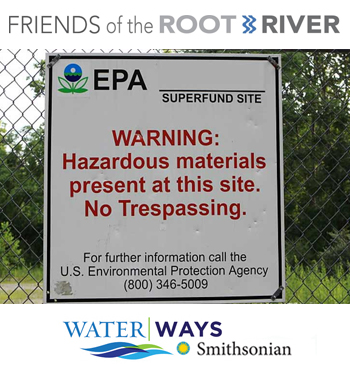 The Ironwood Landfill, located south of Spring Valley along the banks of the South Branch of the Root River, was the first Superfund site in the state of Minnesota with the discovery of over 1,400 barrels of hazardous materials found buried there in 1980.  Gary Peterson, former and also newly elected Fillmore County Commissioner, was a leader in exposing the danger and in the efforts to clean up the site in an investigation that reminds one of an Erin Brockovich story.  He will share the landfill's history and legacy that helped shape Minnesota legislation for solid waste disposal and groundwater protection. For more, visit friendsoftherootriver.org
Bring the kids! This week's free youth activity in the upper level studio space of the St. Mane Theatre is: Recycling Games & Art.
Science Sundays is a speaker series that welcomes you to expand your mind on water related topics.  Every Sunday at 2pm in the St. Mane Theatre auditorium, an expert will share their knowledge and stories with you through film and presentations.  These events are family friendly thanks to a children's companion activity that occurs at the same time in the upstairs studio room of the St. Mane.  The children's activities relate to theme in a fun, educational way.  This series is free of charge, but donations will be accepted in the lobby and will go towards supporting Friends of the Root River and Lanesboro Arts.