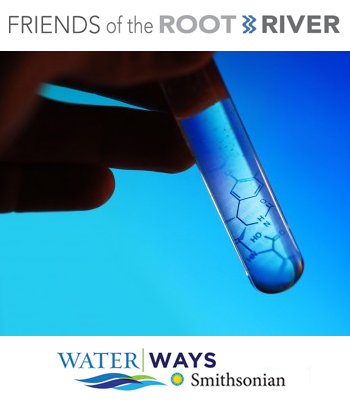 Terry Lee from the SE MN Water Quality Lab in Rochester, MN, will share how basic water chemistry data from thousands of private well water samples analyzed at the lab over the past 35 years is helping understand groundwater quality trends in southeast Minnesota, as well as the source and age of the water. For more, visit friendsoftherootriver.org
Bring the kids! This week's free youth activity in the upper level studio space of the St. Mane Theatre is: Raptors and Owl Pellet Dissection with Eagle Bluff.
Science Sundays is a speaker series that welcomes you to expand your mind on water related topics.  Every Sunday at 2pm in the St. Mane Theatre auditorium, an expert will share their knowledge and stories with you through film and presentations.  These events are family friendly thanks to a children's companion activity that occurs at the same time in the upstairs studio room of the St. Mane.  The children's activities relate to theme in a fun, educational way.  This series is free of charge, but donations will be accepted in the lobby and will go towards supporting Friends of the Root River and Lanesboro Arts.