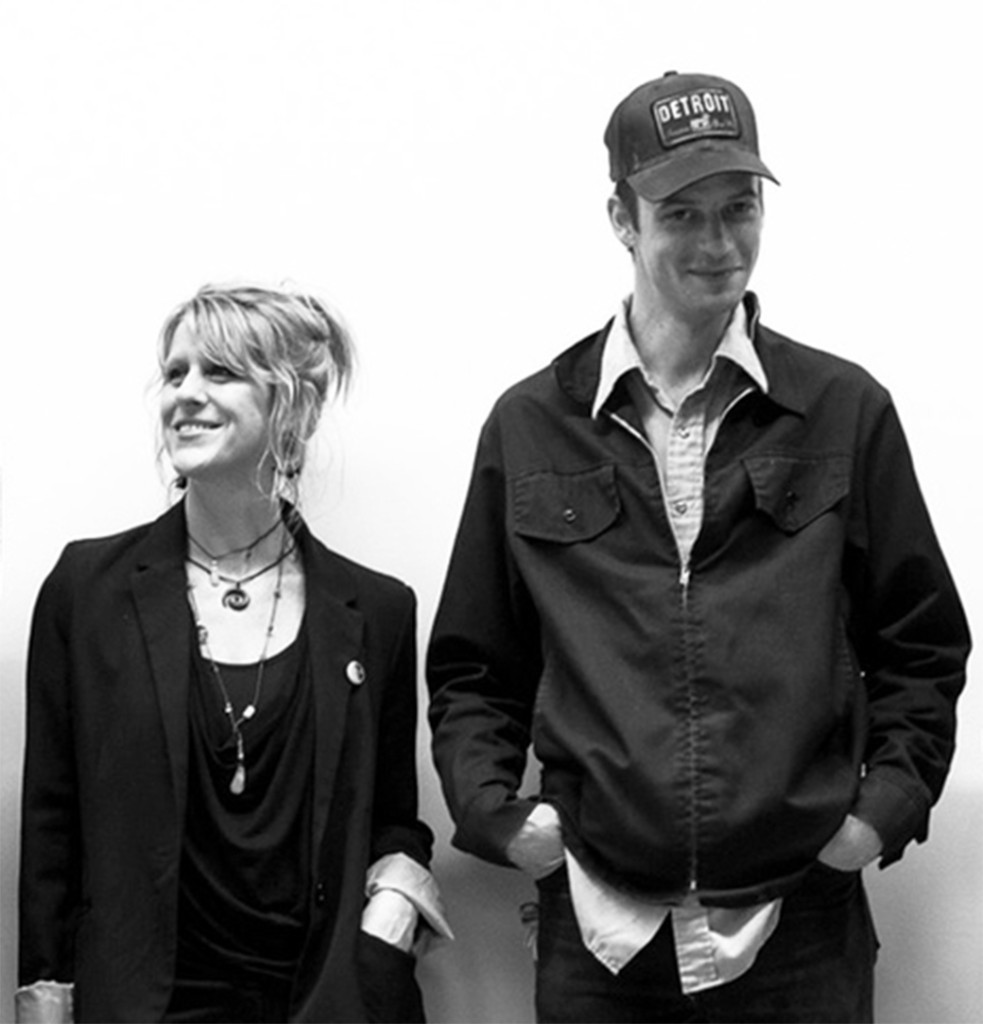 Lanesboro Arts is proud to present a performance by acclaimed Minnesota country and Americana musicians Molly Maher and Erik Koskinen at the St. Mane Theatre on Saturday, May 7, 2016, at 7:30 p.m. The concert is taking place the same day as the City of Lanesboro's annual Community Cleanup Day, organized this year in conjunction with Water/Ways, the Smithsonian's Museum on Main Street exhibition coming to Lanesboro in 2017. The first 40 cleanup volunteers to check-in at the Lanesboro Community Center at 9 a.m. on May 7 will be given one free ticket to the evening's concert.
Hailed by longtime Star Tribune music critic Jon Bream as "the state's best pure country singer/songwriter," Erik Koskinen authentically champions twangy honky-tonk sounds while delivering a wry, reverent, and articulate lyrical landscape of knowing, but not didactic, blue collar personal & social struggles. A native of Michigan's Upper Peninsula, Koskinen has been living in the Twin Cities for the past 10 years and making a living playing and recording music full-time for the past 7 years. Whether he is recording or producing in his studio, or traveling across the country with other musicians, Koskinen has found a way to make ends meet.
"I've been playing gigs since I was 15, I had a weekly gig when I was in high school," he said. Spending time in the Upper Peninsula, Colorado and New York City growing up, Koskinen always had his guitar, and he admits, it hasn't been all fun and games. "It's a lot harder than some people think," he said. "It's hard work, I work harder now than I ever have."
Molly Maher is a gifted guitarist with a raw, sultry Americana sound and an irrepressible spirit. Maher's music is a window to the lonely world of a nomadic spirit, someone who has loved and lost at love, someone who has lived the existence of a vagabond dreamer. Whether through listening to her dad play guitar in a church band back in the '70s or during her victorious battle with breast cancer a few years ago, Maher has consistently found solace and drawn inspiration from songs and the endless worlds found within them. The seasoned St. Paul-based singer and songwriter has crafted a modest but impressive back catalog of soulful, countrified folk music while entertaining live audiences in Minnesota and beyond for well over a decade.
Please note:
The St. Mane Theatre box office will open for business at 6:30 p.m. on the day of the event. Remaining tickets will be sold in-person beginning at that time.
If you are unable to buy tickets online or need additional assistance, you may try calling 507-467-2446, on weekdays before 5pm, to purchase tickets over the phone.
We will have a list of the names of ticket buyers at the box office beginning at 6:30 p.m. If the ticket buyer and their guests arrive together, no receipt or proof of purchase is needed in order to be admitted to the event–we will have a list!
Alternatively, attendees can also present a printed copy of the Eventbrite ticket PDF the ticket buyer was sent or simply pull it up and present it on a smart phone.
Sponsored by: