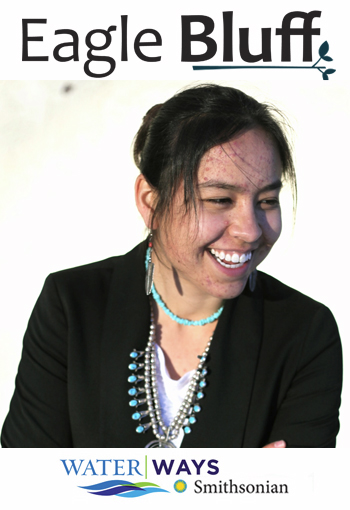 Lyla June has emerged as a compelling Native American voice for prayer and peaceful resistance. She will describe her participation in the historic, environmental event unfolding at the Standing Rock Sioux Reservation in North Dakota, in which thousands of Native American's have unified to stop an oil pipeline that threatens the water supply of millions of people. This gathering has attracted worldwide recognition, galvanizing legions of supporters to "Stand with Standing Rock." Lyla June's message has the potential to change not only our appoach to fossil fuels and water, but also how we honor our native neighbors. In addition to speaking about her experience at Standing Rock, she will also be performing some of her poetry and music.
All dinners will begin with the presentation at 5:00pm followed by a buffet dinner. Pre-registration is required. $25 per person early bird/ $30 per person week of event
First Course: Hearty Appetizers
Main Course: Bison Stew over Fluffy Wild Rice Pilaf
Dessert: Fire on the Ice
*This featured event, has the option to stay overnight in Eagle Bluff's lodging and/or partake in a breakfast followed by a dialog with Lyla Sunday morning.
For more information, visit eagle-bluff.org/top/events/